Do you dream of building your own house someday? As easy as it may seem, constructing a home requires a huge corpus of funds. To actualize your wish, you need to kickstart this journey by purchasing a plot first. In fact, the thing which may concern you the most is the increasing home construction cost.
Needless to say, as the labour charges, prices of materials and lands are increasing at a steady pace, the overall home construction cost is increasing with each passing year. So, while being concerned about the home construction cost is natural, with adequate financial planning you can easily build the corpus and reduce the cost of building a house.
If that sounds familiar, then continue reading as that is what we are discussing in today's post.
Easy Tips and Tricks to Reduce the Cost of Building a House
Well, don't stress as today's writeup will give you some really smart and effective tips on how to curtail the cost of building a house in the best way possible.
Take a look at these six ways.
Hire a qualified contractor and architect
You may think that hiring an architect and building contractor will cost you a lot, which may be true in some cases, on the other end it will save on your overall construction expense to a great extent.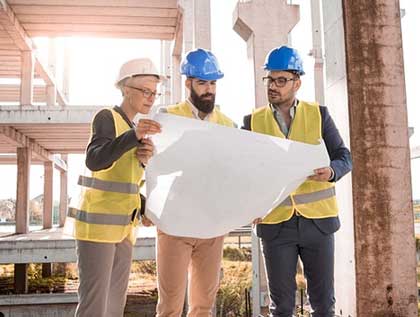 Just the way a professional contractor will complete the home construction by strictly adhering to the stipulated deadline, an architect will assist you in making the most of your existing space while saving you money on further maintenance costs and the prices of materials as well. Similarly, a professional interior designer can further help in designing the interior spaces of your dream home.
So, how to know that the architect or contractor you are employing is worth the investment? Well, to the best of suggestions, try and seek advice from friends, colleagues or family members in this matter who have constructed their homes recently.
As they already have previous experience, they will be able to give you the finest of suggestions to let you hire the most reliable architects only.
Next for you is to create a detailed agreement as fast as you can.
Do include every aspect in this document, including the tentative fees for architects, who will fetch the construction materials, payment and project completion deadlines and penalty in case of delays etc. Aside from that, also consider the cost of interior designing services as you have to furnish the house before moving in.
Coming to the construction costs (by the contractor), they charge anywhere between 8-12% of the total house construction cost. So, keep that factor in mind. However, if you don't want to implement this trick, you are free to do that.
But if you think that it will save on your actual home building project notably, it's not going to happen. You still need to bear certain imperative costs such as hiring supervisors or contractors while your dream house is being constructed.
Despite that, if you continue to stick to your decision, you can go for it. But make sure that you adhere to a simple but modern house design in order to get the entire construction work done on time, and, needless to say in tandem with your tailored needs and requirements.
Select an appropriate plot
Even though the most crucial factor to consider, the type of plot you are buying plays a vital role, particularly when it comes to saving your overall home construction cost. So, try to choose a strip of land that is situated right on the road and retains an even level as well.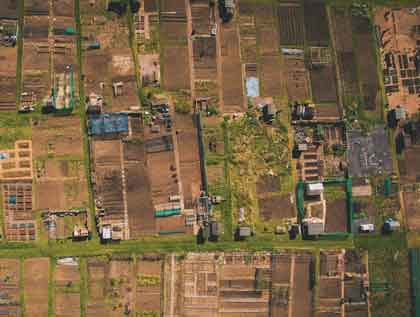 Conversely, if the plot seems rocky, uneven or way lower as compared to the surface of the road, then it's simply not worth the investment. So, in the case of the latter, you will need extra materials or components for levelling up or filing the land, thereby adding to the overall house construction cost significantly.
As a result, you must buy your plot wisely, if a budget-friendly house building is what you are looking for.
Prioritize the quality of materials
No matter whether you are buying bricks, cement, sand, tiles, marbles, bathroom fittings, windows, doors, blocks, bricks or cement, make sure that you get these items from a local service provider as their costs are generally lower as compared to the more reputable brands.
Also, you can buy them in large quantities in advance to save money even more, but be careful about storing them properly. To further cut down the cost and improve the construction quality, make sure you select the desired cement grade by consuming it in adherence to the given instructions.
Say, for example, you can optimize PPC cement for non-structural works such as tiling or plastering and OPC for the sake of structural consignments including roofs, columns, foundations and many more.
While it may be a good idea to buy alternative and sustainable building materials to keep the costs down, there is no point in compromising with the quality. For instance, you should not ignore the waterproofing of wet areas. Although you can save some costs by not doing proper waterproofing, it may turn out to be an expensive decision later on.
In a word, you got to be smart with your choices when building your dream home.
Don't compromise on the quality
When constructing your home, taking both the initial costs as well as the total cost into consideration is of the highest importance. These include all the expenses that will be covered during the entire lifespan of your house.
At the least, a house maximum lasts for around 30-50 years and we all know that. So, make sure that you build a super-sturdy home with the help of a qualified architect as the person will assist you in selecting good-quality materials that will not only last longer but are available at affordable prices also.
Consequently, you can avoid the unnecessary repair or replacement costs that you may have to bear in the future. To the best of suggestions, go for eco-friendly construction materials. Blended cement is the best option to optimize in this matter, reducing your overall construction and maintenance cost notably.
As a result, you would be able to save more money on your construction project down the road.
Avoid changing anything at the eleventh hour
When the final construction is done, an inspection or walkthrough of the building needs to be conducted. And a few changes at the last minute can occur at any point in time. But, try to avoid such expenses as much as possible as it can increase your overall construction cost quite a bit while hampering the overall structural quality as well.
So, it is best to preserve these expenses for future needs only such as emergency purposes or in case of severe damages. Also, if possible, get the essential upgrades and improvements done while the home construction goes on. This will save you from spending huge sums of money on the patch-up works or defective portions of your house every now and again.
Make the most of the latest technology
Pre-engineered building (PEBs) is a concept that is gaining immense popularity with each passing day. Interestingly, this idea is implemented in residential constructions also nowadays. In more simple words, PEBs are galvanised structures of iron steel that are first manufactured in factories and subsequently assembled on the site itself.
Coming to the walls and flooring, a mix of gypsum particle boards and cement are used so as to give these parts of your house the desired firmness. So, if building a faster home construction is what you are looking for while also saving on the overall building expense, then PEBs can certainly fulfil your wish.
Because they are way lighter in weight, quite naturally, charges related to construction will be way less as compared to conventional residential projects.
Time to build a sturdy yet affordable home!
We all want to save money no matter how massive or minimal our house construction project is. So, reducing the cost of building a house without compromising on the quality and amenities of materials is something totally attainable.
Make sure you implement each of the tips given above to do that while building an exceptionally strong and durable home without breaking the bank. All the best!