Living room décor ideas are seen thronging everywhere, with so many options to select from and tons of variants to go with. Despite experimenting with the colour schemes of your furniture and walls, illuminating the living room as per your choice, you still feel that something or the other is lacking.
Don't stress, as today's guide gets you covered, familiarizing you with some of the finest living room décor ideas to consider to design your own living room. As a homeowner, decorating your living room or bedroom within your budget is no surprise. After all, everyone wants to save a few bucks, no matter if they are trying and enliven their bedroom or living room.
Yet, you want a design that is enthralling enough to create a lasting impact on your invitees' minds, don't you? Yes, in fact, we all want a living room design that is functional, affordable and aesthetically appealing at the same time.
To make things easier for you, below are 15 ravishing Indian living room decor ideas to consider.
Read on to find out more.
Top living room design and decoration ideas to inspire you
Nowadays, you will come across living room décor ideas aplenty. So, how to understand which one to choose for the living room of your abode? Well, doing so is not a hassle at all when you know how to wade through these complex waters smartly and efficiently.
More so, in the present-day world, you must look into the factor of modernity for sure when it comes to decorating your home. Alongside, it must be an impeccable combo of functionality and elegance as well to leave your guests lost for words.
Attaining a living room design like that may get confusing at times due to so many design variants inundating the market. Want to get rid of this worry and turn your dream living room into a reality?
For that, steal a glance at this guide as you get familiar with 15 mind-boggling Indian living room decor ideas.
So, without any further ado, let's get started!
Go simple
The simpler the better, this is the sole mantra for any living room design and decoration, says Mr Jay the chief of the project execution team at Houseyog. So, make sure you keep it as minimalist as possible.
Like, you can team up a vibrant blue-coloured wall with a white sofa supported by the backdrop of a few photo frames to it. In addition, you can incorporate a black and white coloured carpet and you are done. Just the way your living room will appear utterly regal, the minimalistic approach will still be there.
Put stress on wall texture
Going that extra mile and playing with your wall can really do wonders.
Wondering how?
Simply opt for a compelling wall texture according to your unique tastes and preferences and put it at the back of your LED TV.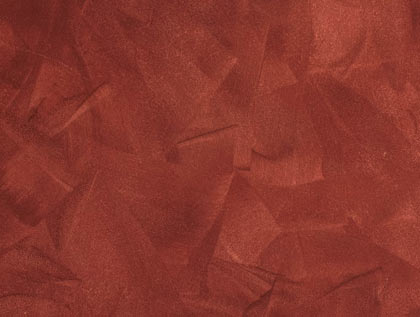 Team it up with an ordinary orange-coloured sofa having designer cushions, as you make it a point to put a crystal white chandelier design dangling from the ceiling.
Besides, try and retain an open brick pattern in your balcony and you are all set and ready to witness a ravishing living room instead.
Be a little on the luxurious side
Gotcha be luxurious at times when it comes to decorating your living room. Well, you need not put much effort into that as a plain round couch teamed up with resplendent cushions would do the good.
Besides, if an enthralling chandelier hangs atop and within each window, then nothing like that.
Simultaneously, eye-appealing statues can be added as well and the vista of a round open bulb aside from the sofa will be enough to transform the entire look of your living room drastically.
Make it somewhat striking
Did you know that there are many hacks to create an awe-inspiring ambience all throughout your living room? You may find the task a bit daunting, but brainstorming and implementing some of the most superb ideas will serve you the much-needed purpose.
So, to start with, decorate the space with diminutive yet elegant-looking tables and chairs first. Also, if you want you can give the wall a box-like shape, teaming it up with a small staircase. Inside each box, you can put fabulous statues and guess what?
Your living room decor will look utterly more spectacular than before. You can also paint the space yellow all about to get it an edge.
Women-exclusive living rooms are just fab
Women are always up to something really soft and delicate. So the living room cannot be an exception either. They want every space to be designed as aesthetically as possible. So, 2023 should be about that.
How about getting that brightly coloured designer seat cover on your sofa? Pair it up with a baby pink balcony wall and a sleek stand bulb atop. Also, integrate printed cushion covers along with a jaw-dropping living room all set and ready to be used.
Want to go that extra mile? Put an easy chair on the balcony and scatter a few round designer pillows on the floor. And the appearance that you would get in turn will simply be out of this world.
Opt for a velvet living room design this time
A living room décor of this sort will surely leave you and your guests overawed. Primarily based on a purple theme, a zigzag design is implemented invariably also to get your living room that oh-so-classy look.
Besides, you can design the wall as you please and just by hanging two photos on it, you can alter the surrounding ambience strikingly. Again, a rectangular and square-shaped layout can be devised right next to your sofa to make your living room appear even more surreal and elegant.
However, you are free to experiment with the colour options as per your choice and design this area of your house to the best ability.
Zero in on a charismatic multi-coloured living room
Do you reside in a Bungalow kind of living space? If you say yes, then, a living room having a monochromatic colour scheme would absolutely be amazing. Just those massive glass doors teamed up with glass windows atop each is enough to take the beauty of your living room a notch higher.
In addition, consider placing a designer table with a designer mat underneath aside from a regal black chair at the sideway to give your living room an enviably cool impression.
Get on your design spree today.
A touch of wow modernity
Modern-day living rooms, especially in India are all about remaining simple with as less furniture as possible. In fact, just a plain wooden wall finish with two couches back-to-back would be sufficient.
Quite naturally, even your crammed living room will start appearing way more spacious and accommodative than before. Try and team it up with some potted plants on the balcony with the backdrop of a wall cover, so that you can enjoy your own me time, grabbing a cup of coffee and reading a book amidst greenery for a while.
Simultaneously, get massive rectangular tiles installed on the floors as you put an oval-shaped bulb at the corner to attain that much-awaited classy living room once and for all.
Going creative is in the vogue
Getting as creative with your living room as possible is the trend. To the best of suggestions, give a whirl to a cosy and compact seating arrangement within your living room. This will help give that space a stupendous appearance without compromising on its comfy factor.
Diminutive chair sets at both sides with massive cushions at the edge, it's indeed a riveting concept. Alongside, a crystal vase can be kept in the corner of the room while the trio-layered glass bulbs will create a charismatic aura all through your living area.
A living room like this is perfect especially for creative individuals and youngsters as they prefer to keep it simple yet long for an oozing solace all the time.
Traditional living rooms are in equal demand
If you really want a smart, functional yet captivating living room this time, then creating a traditional living room must be your choice. For that, going for the typical customary seating arrangement with a diminutive wooden stool and a wooden table would serve you the much-needed purpose.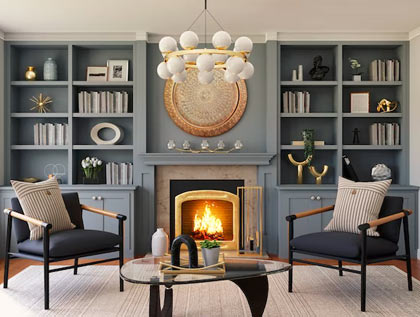 Create a fire at the bottom of the wall to exude a romantic feel within your living room all through the day. Aside from that you can keep a designer cushion if you want and on top of it if the doors are well-embellished, then you can expect a living area for your small home that will surely steal everybody's heart.
Time to implement a well-illuminated living room
Studded with lights on the ceilings, a well-illuminated living room is definitely the need of the hour. Incorporate furnishings over there such as a round-shaped sofa and a chic table to create a spellbinding interior like never before.
To make that happen, place the couch all along the wall while the table must be at the centre. Besides, you can install a sliding glass door too and ensure it stretches up to the constraint of your balcony.
A perfect space to enjoy the outside scenic vistas in the companion of your near and dear ones, a gracefully lit-up living room can do wonders, be it in terms of functionality or aesthetic appeal.
In a word, this kind of living room is a treat to the eyes and there is no doubt about it.
Get it a blend of green and orange
We hardly pay any attention to the wall when decorating our living space. However, painting this part of your Indian living room with a tinge of green and orange can really alter its appearance a lot more than before.
To the best of suggestions, try and create a curvy shape on each wall while colouring and team it up with a couple of snazzy sofas and you are done. Alongside, light it up well, making it a point that the Television is at the centre, hanging. This way, you can create an exquisite living room for your residence and that's for sure.
Give a whirl to an arresting living room
How about creating that enchanting ambience all about your living room? To actualize such a living space into reality combine dazzling wall textures with massive windows, sober curtains along with a ravishing arrangement of couches and you are done.
Bring along a big closet inside having closed and open boxes and attain a living room decor that is second to none.
Keep the designer factor in mind
If a designer living room is what you are up to, then there are many engrossing ideas to get you going. Suppose, a gargantuan glass table studded with candles teamed up with three massive bulbs having a red crystal cover on each would do the good.
Also, make it a point that your walls are white in colour and a couple of LED bulbs are attached to the false ceiling to exude that well-lit-up kind of vibe all through the space. Side by side, you can dangle some photo frames featuring cartoon characters to get your walls a surreal look and feel 24X7.
In fact, modern-day offices are implementing this décor idea in their commercial spaces as well and the popularity of this layout is increasing with each passing day.
So, this time if you too want your invitees to appreciate your living room embellishment like anything, then going for a designer variant is the way to go.
A simple living space can be the fulcrum of your abode
As already said above the simpler the living room, the better it is. So, make sure that you don't overdo it, yet retain its aesthetic appeal as much as possible.
In this context, it is pertinent to mention that a grey-coloured wall paired with regal photo frames all over it can alter the look of your living room notably.
Aside from that, the sight of a circular stool holding a captivating lamp is something your guests will fall for. At the centre, try and place a round table that comprises a dual system and you are done.
A living room that appears chic yet minimalistic is sure to catch the attention of your visitants and you too can be certain about it.
It's your call!
So, now that you know about some of the finest Indian living room decor ideas that are set to trend in 2023, it's entirely up to you which one you will choose for your living room embellishment. After all, it's your living space and you are the best judge to pick a design that you think will complement this part of your abode to perfection. Wish you a superb living room décor ahead!