Simply building your most-awaited house and filling it out with some fancy pieces of furniture is not enough. Interestingly, upgrading the interior design of every nook and cranny of your abode becomes easy when you have a professional interior designer by your side.
Although, ensuring a compelling home interior design on your own is not as easy as it may seem, having an expert by your side make thing a lot easier. That's why, if you decorating or renovating your house, you must seek the assistance of a learned professional expert. Houseyog can help with all types of design consultation. And if you are looking for the best interior design in Kolkata, Houseyog can meet your tailored needs.
The thing is, a well-versed interior designer has the expertise and acumen to enhance the decoration of any residence both functionally and aesthetically. By showcasing the finest of their skills and traits, they will upgrade your home's interior in a way, in which you will be left completely lost for words.
Consider these benefits of hiring interior designers
If you are too busy due to your chock-a-block schedule either at work or home, then reaching out to a professional interior designer is the best thing to do.
Get savvy assistance
As a layperson, you may not always know which design or style will suit your home's interior the most.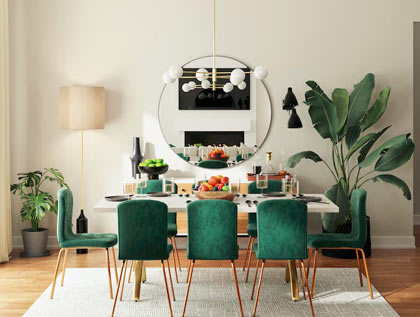 The importance of hiring an accomplished interior designer lies here. Such a professional has an impeccable sense of aesthetics and can think outside of the box.
Hence, depending on the pertinent layout and overall structure of your house, he or she will implement tricks and tactics that will ultimately lead to the finest interior décor for your residence.
Furthermore, they have a keen eye for details that allow them to add a couple of finishing touches to your interior design project. Instead, you can expect an embellishment that is stupendous and functional at the same time. They will also come up with several unique design ideas that help visualize the same space differently.
So, do you also want your interior design to be visually pleasing enough? Then, the sole way to attain this objective is by appointing a specialist who would do the same job but more accurately on your behalf.
A close-knitted community
When you hire an interior designer, chances are there that you would get the contacts of many other professionals crucial for your home's renovation project.
They would often include electricians, contractors, plumbers so on and so forth. In due course, you might need them at your convenience to fix any unwanted faults inside your house.
Besides, eminent interior designers also have an extensive client base. So, you can contact them too and enquire about the kinds of projects he or she has completed in the past.
In a word, hiring a professional interior designer means getting access to a broad-based network.
Easy availability all the time
One of the top advantages of appointing an acclaimed interior designer is that you can reach out to them any time throughout the day.
These professionals also have access to good-quality materials and resources at affordable rates that you might not get in the market easily.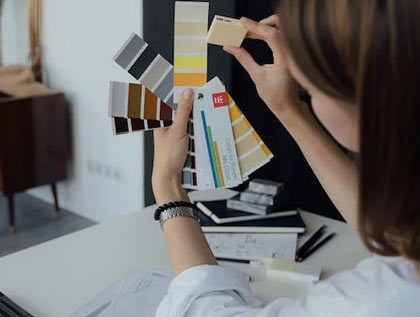 In fact, a well-known interior designer often has a diverse network comprised of other specialists who can aid you in your comprehensive home decoration project, from start to finish.
While your interior design spree goes on, the entire team will work on your behalf until your home looks spanking impressive, appealing and utilitarian at the same time.
Get budget interior
You may have a specific budget and you want your interior decoration project to be completed within that.
So, what to do? Yes, you have guessed it right, by hiring the choicest interior designer within your vicinity. Such a professional has adequate knowledge and understanding of how to organize and arrange the entire house within the constraint of their customers' budget.
Even, if you have a fixed budget and don't wish to exceed that, you need not worry as a professional interior designer knows how to manage that as well.
Accordingly, he or she will look for the feasible materials and resources in the market and best use them to design and embellish your abode in the best possible way.
As a result, both your time and money can be saved to a reasonable extent. This is because you don't have to look for the components or ingredients individually needed to finish the home interior project successfully.
On the contrary, your interior designer will do everything on your behalf that is also within the budget you've specified to him or her. Isn't that wonderful?
Expect a professional perspective
A professional interior designer will view every nook and cranny of your house from a professional point of view.
In fact, they have this keen eye for details that allow them to identify even the most minor loopholes in any part of your house.
Besides, your interior design specialist is adept enough to pinpoint the impending dangers that might damage your home internally in the future.
Subsequently, will devise a plan of action and implement that in the proper and expected way. After it's done, he or she will inform you about it and that the unlikely hazards could be prevented on time.
Since a top-notch interior designer also knows to recycle things effectively, he or she will do that to ensure your house remains environment-friendly as well.
All in all, they will reinforce the interior design of your house in a way that is aesthetically appealing and sustainable at the same time.
Attain your dream interior design
As a homeowner, you must have set a mental picture of the kind of interior design you want for your residence.
To turn it into a reality, an experienced interior designer can assist you to their best ability. Starting from making the layout of the project, and gleaning the most useful materials to that producing the interior decoration of your dream, the designer will do everything to tug at the heartstrings of your satisfaction.
Actualizing your favourite interior is a whisker away!
The benefits of hiring an interior designer are countless. So, when you appoint your own interior design pro, you can expect the perks mentioned above. To reach out only to the best interior designer in Kolkata, contact Houseyog right away.