Are you planning to build a new home or repair the already existing building? If you say yes, then a home construction loan is what you may need to complete your project without constraint. This loan is generally given to homeowners who need to pay fees, hire contractors, buy materials and meet similar house construction-related expenses.
However, to get the first phase of the loan, certain conditions must be met. Subsequently, the lender (usually the banks) will pay the amount in small instalments as the home construction project progresses gradually.
So, if you are also seeking a home construction loan, then you need to submit a proper construction schedule with a timeline, frame a tailored budget and get an approved floor plan layout.
In such a situation, the loan provider can inspect your construction site. The inspection is usually done by a third party by physically visiting the construction site.
Continue reading as today's guide will familiarize you with everything, right from the imperative documents needed, and things to consider when applying for a home-construction loan in India to its tell-tale benefits.
Different types of home construction loans
Depending on the different needs of different people, a home construction loan can be divided into the following categories:
Renovation Loan: To expand an existing room or install an additional floor, you can apply for a renovation loan. Alternatively, it is also called a house extension loan.
Plot and Construction Loan: A Plot + Construction Loan is ideal for those who wish to acquire a particular plot and build their dream house over there, subsequently getting a hold of its ownership
Self-Construction Loan: If you already have a plot in your name but don't have adequate money to construct a home on it, a self-construction loan is what you must apply for.
It is also important to entrust a reliable lender or bank that offers better terms and a lower rate of interest. In return, you can expect to get your house loan sanctioned on time as you reap all the advantages it comes with.
Key factors to consider when applying for a home loan
Certain things have to be kept in mind before applying for a home loan in India.
Take a look.
Breaching of Approved Home Construction Plan
If you tamper with the terms and conditions of the approved home construction plan, then the lender has every right to freeze the leftover funds or cancel the disbursement of the approved loan amount.
In such a situation, you must seek permission from your lender in advance, should you wish to rectify the ongoing home construction layout or the tentative estimate related to it.
Pre-EMI Payment
Pre-EMI Payments only include the interest element of the actual loan amount. So, until that figure gets approved, you must continue to pay Pre-EMI payments on that particular house construction loan.
Construction Budget and Property Documentation
The lender must get a thorough understanding of your property before he or she approves your home construction loan. Along with this, the lender will also be needing the details of the contractor you have hired and the resources you will use so as to accomplish the construction project successfully.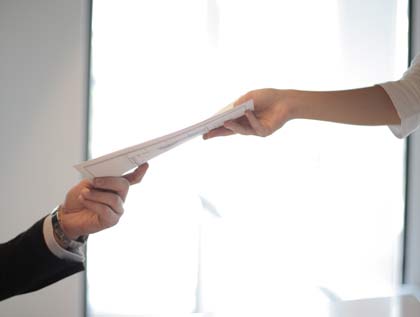 Aside from that, most lenders will ask for a detailed bill of materials. The bill of quantity or the bill of materials helps them understand and estimate the home construction cost correctly.
Credit Score
Credit score comprises all the details pertaining to the loans you have taken so far as well as the track record of the previous payments or defaulting (in case there are any). So, how good your credit score depends on how effectively you have met your debts. Since every default contributes to a poor credit score, maintaining an impressive repayment track record is imperative. This means higher your credit score, the more eligible you become in getting your home construction loan approved.
Exclusions
Certain things are exclusive of a home construction loan and you cannot use this amount to meet the related expenses. These include lighting, plumbing, partition work, kitchen cabinets, cupboards, furniture and painting etc.
Loan Tax Benefits
In the case of a home construction loan, you will receive tax benefits solely for the interest you have paid provided the construction assignment remains incomplete. This is in contrast to conventional home loans, where you can take advantage of both the principal and the interest.
Loan Amount Disbursement
Generally, banks don't offer a lump sum to borrowers in order to meet their construction-related expenses. Instead, they expend the same amount over two to five instalments depending on the Loan to Value Ratio (LTV), Loan Size Construction Progress etc.
Eligibility Criteria for a Home Construction Loan in India
Apart from the financial documents, the rest of the documentation process is nearly the same for both employed, business and self-employed applicants.
Make sure you have met the following requirements properly to get a home construction loan in India.
An impressive credit score of at least 750 or more acquired from a reliable credit bureau.
As an applicant, you must either have your own residence or a rented apartment where you have stayed for at least one year and not less.
You must also be a salaried employee while working under the present employer for at least one year and not less.
Make sure that you are either a Resident Indian or a Non-Resident Indian so as to get your loan approved.
Again, you must at least be 18 years old to the minimum and maximum of 65 years old to become eligible for a house construction loan.
Property Related Documents
Photocopy of the plan approved by Local Authorities
Average construction estimate assessed either by an Architect or Civil Engineer
Title Deeds of the Land or Property
Encumbrance Certificate
Income Related Documents
Certificated or general salary slips related to the last 3 months of employment
Salary account statements containing salary credits of at least six months and not less
The latest version of Form No.16 and Income Tax Returns
Address and identity proof (KYC)
Any of these documents:
Utility Bills
Employer ID Card
Aadhar Card
Voter ID Card
Valid Passport
Additional Documents
The loan application form with attached passport-size photographs of the primary applicants.
Cheque for the processing fee
Bank account credentials inclusive of all the repayments made for any existing loans (if any)
An employment contract or appointment letter in case the ongoing employment tenure is less than 12 months
Self-Contribution Proof
Important Documents for Self-Employed
If you are a self-employed person, then apart from all the general KYC and property-related documents as mentioned above, you have to provide documents for proof of income as mentioned below.
Proof of Income
Current account statements of the employer and savings account statements of the applicant at least for the last six months.
P & L Loan Account Statements and Balance Sheet with Schedules or Annexures of both the applicant and his or her employer attested by a certified CA for the last 3 years at least.
Income Tax Returns teamed up with the computed income details of both the employer and the applicant attested by a certified CA for the last 3 years at least
So, no matter whether you are self-employed or salaried, submitting the aforesaid documents is of tantamount importance. Once done, your home construction loan is a whisker away from you.
Steps to apply for a home-construction loan
So, if you also wish to apply for a home-construction loan in India, make sure you adhere to the below-mentioned steps in the proper and expected way.
To get started, choose a loan type that best meets your requirements
Next, assess your current loan eligibility based on factors such as your potential obligations, ongoing income and so on along with the loan tenure you are willing to go for.
Meanwhile, make sure that your home construction loan consists of all the essential documents including the KYC, construction estimate, property-related documents, pertinent financial documents and so on.
At last, get your loan approved from the most convenient options available.
All in all, getting a home construction loan in India is not a big deal when you know how to do it right. You just have to implement the instructions given above and you get your loan sanctioned in a matter of minutes.
Benefits of Home Construction Loan
Some of the notable benefits of getting a home-construction loan in India have been outlined below.
You can expand, renovate or rebuild your house as you, please
You need not pay interest on the total loan amount, right from day one
You can construct the dream house that you have always longed for
If extra funds are needed, you can apply for that as well by showing impressive repayment track records that you have
Interest is paid on the loan while tax benefits on the principal amount under Section 24B and Section 80C
Loan tenure for longer periods ranging from 5 to 30 years as per your wish
To get each of these benefits, make sure you have applied for your home construction loan from a reputable and authorized bank/company only after verifying their testimonials and past client reviews with a great deal of care and attention.
Final Words!
So, what are you waiting for? Go through the post above very carefully and apply for a housing loan in the proper and expected way. Depending on your tailored needs and requirements, you can apply for the most suitable one for your home construction project. Good Luck!