So, you have finally built your dream home. Undoubtedly, becoming a proud homeowner is the most ecstatic feeling anyone can have.
However, when it comes to decorating bare rooms, floors and empty spaces with attractive pieces of furniture, many of us find this task quite confusing and daunting.
Well, with a bit of mindfulness and careful consideration, buying furniture can become way easier and less stressful. And, guess what? Furnishing your dwelling will bring the most gratifying experience for you.
If you are going to buy the furniture for your new home, and you are wondering about how to get it right, then continue reading. As, I am sharing expert tips that can help you greatly in buying the best home furniture, even if this is the first time you are buying furniture.
Best expert tips for furniture buying
Buying furniture for homes or offices can become overwhelming. Just zeroing in on the best furniture brands in India is not enough. Considering the usage, availability of space, budget etc become so very crucial to buy the best furniture. Apart from that, there are quite a few tips that you need to implement while buying furniture to get the décor of your house up and proper.
Let's get started!
Make good use of the home décor tools
If you search online, you will find several design apps and tools that assure effective home planning. By using these tools, you can easily take a peek into each of your new spaces and the kinds of furnishings they need.
During this process, do measure your doorways and hallways. This way, you can ascertain that the furnishings there can be moved effortlessly and without any hassle as and when needed.
Do your own research
Before starting to shop for your favourite pieces of furniture, it's better to do a great deal of research first.
Check out the various furniture brands that are trending on the internet right now. Also, see the materials they use to make their products. Doing so is important because the quality and assortment of furnishings that you choose have a lot to do with the ultimate look and feel of your home.
Besides, you can also borrow some really unconventional ideas from reputable online design sites. The professionals there will familiarize you with the latest furniture-related designs and trends and which ones are the most sought-after at the moment.
Subsequently, you can decide on a few of your preferred furniture companies and ask for finish samples and fabric swatches from them.
While doing so, considering the manufacturing standards and utility of each piece must be your top priority. Ultimately, zero in on a brand that you consider the most feasible in terms of selling the best furnishings at the most competitive price options.
Don't buy it all
You may think that replacing all the pieces of furniture before shifting to your new home would be a great idea. However, it's good to take a tour of your home first and take a look at each of the old furnishings that you have.
If some of the pieces can be kept back and moved to your recently built home, what's the harm in that? At least you will be able to save a couple of pennies down the road.
The rest you can purchase online or offline to replace the redundant ones accordingly. Also, you can revamp some of the pieces if need be rather than discard them permanently.
Consider the practical usage
Simply planning and doing rigorous research on your favourite brands of furniture is not enough. Aside from that, you have to take the practical use of each of your furnishings into consideration.
So, to start with, it's better to shop for the most basic pieces first. These must include a sofa, wardrobes, a dining room set and TV table etc. that serve the daily needs of you and your family members.
To the best of suggestions, invest in furnishings that can withstand dust, dirt and other climatic disturbances effectively and tend to last for years to come.
Considering the pertinent features, utilities, designs, manufacturing standards, components used and most importantly the quality of the furnishings would help you make this process easier. The fact is no matter how fancy or captivating a piece of furniture looks if it isn't adequately useful, then, it's not worth the investment.
Buy your favourite furniture online
Although, there is no substitute for buying furnishings in person, purchasing the same online comes with its fair share of benefits.
The major advantage is the diverse range of products that you can opt for as per your needs and convenience. Besides, the prices the online furniture brands charge are pretty affordable too.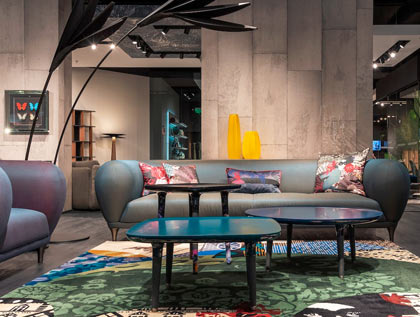 More so, when buying furniture online, you are free to browse through your favourite items and purchase them from the comfort of your home. Interestingly, many of these companies provide "curbside pickup" facilities as well to their customers.
These services often include "white glove" solutions according to which the furnishings you have ordered will be directly delivered to your preferred destination. Subsequently, a team of experienced professionals will turn up there and set up the pieces in the proper and expected way.
Be discreet in your buying decisions
Buying furniture whenever you feel like can at times cost you a lot. Hence, the best time to purchase furnishings is when the price may go down a bit.
Alternatively, you can also grab the deals that are offered during holidays or other special occasions and buy your favourite furniture at half of the price.
Ideally, the choicest time to shop for furniture is between the month of January and July. Do you know why? The reason is it is during this phase when the new stocks of furnishings arrive in the market.
In a word, there are many ways through which you can buy budget furniture and save a great deal of money as a result. The choice is yours.
Go for offline shopping
In-person or offline shopping is undoubtedly the best mode of shopping so far when it comes to buying your furniture. In fact, doing so has many benefits.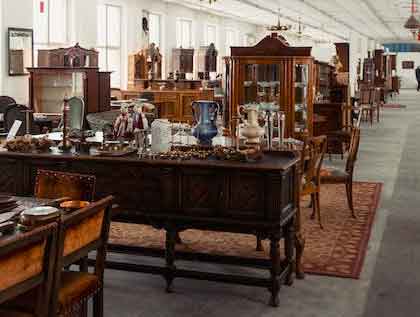 First of all, you are getting the opportunity to visit the store physically and gaze at each of its furnishings from a close view. Besides, you are also being able to communicate with a savvy specialist who is thoroughly familiar with the top furniture brands in the market.
Specify them your unique needs and requirements and they will recommend you a team of professionals who can satiate that to their best ability.
Plus, offline furniture stores often provide pre-installation and post-installation services to their customers that one would hardly get online. The best part is, you can sift through the fabric swatches and finish samples directly from there and select furnishings that best meet your aesthetic and practical criteria.
Final Note!
So, now that you know how to buy the furniture of your choice smartly, get started with your shopping spree today! Simultaneously, you can contact a reputable company like Houseyog to satisfy any of your home-décor related needs.